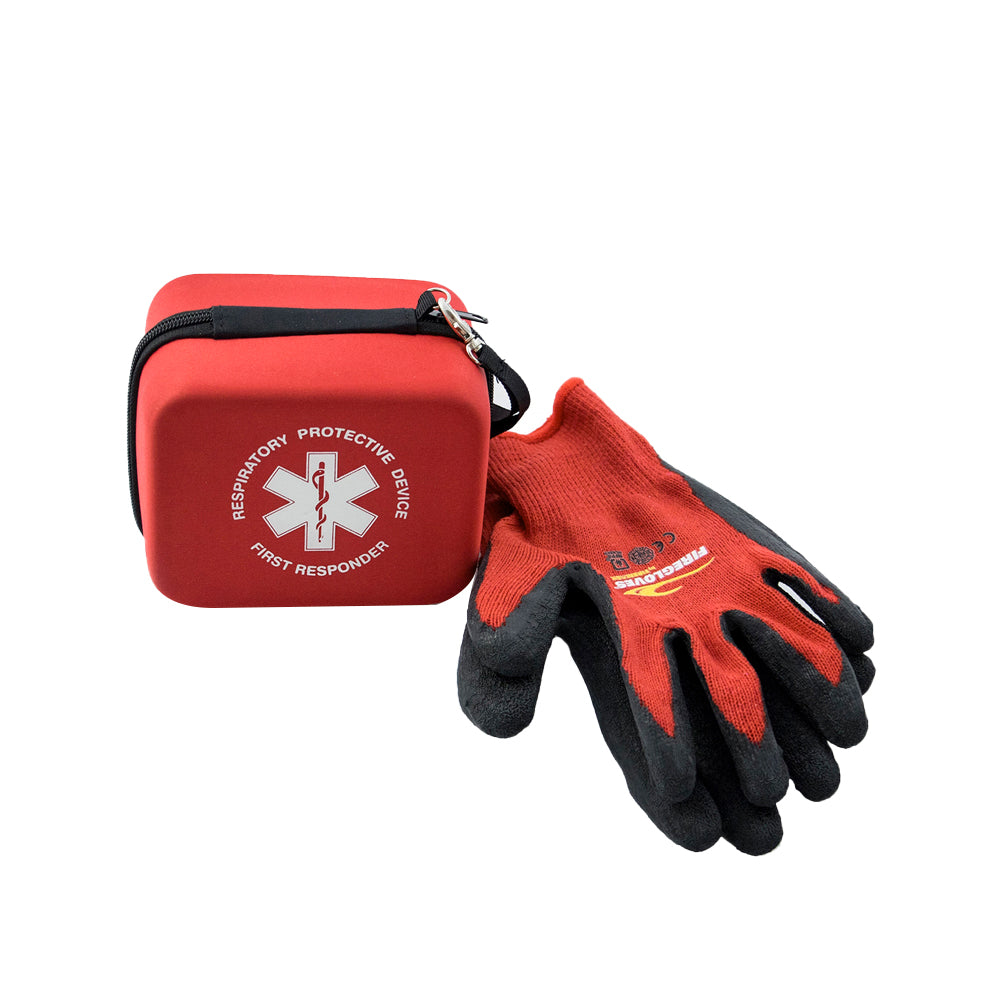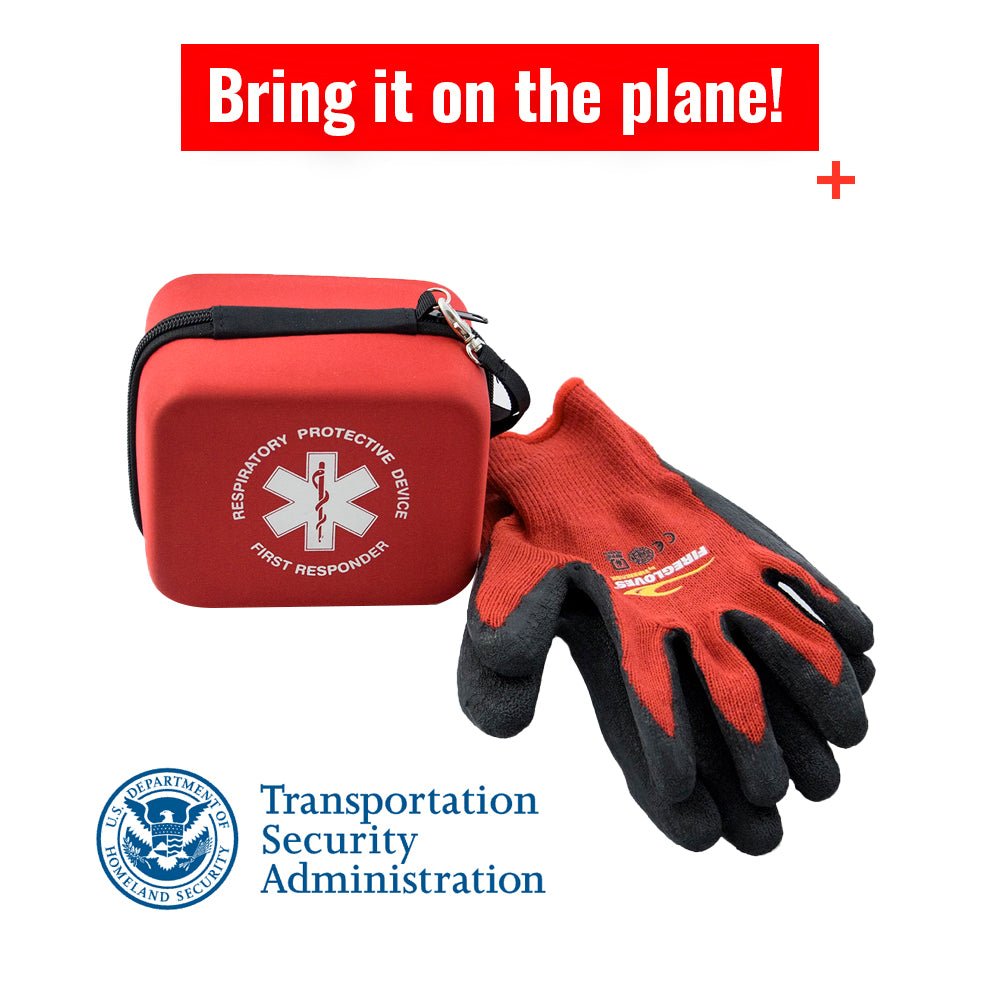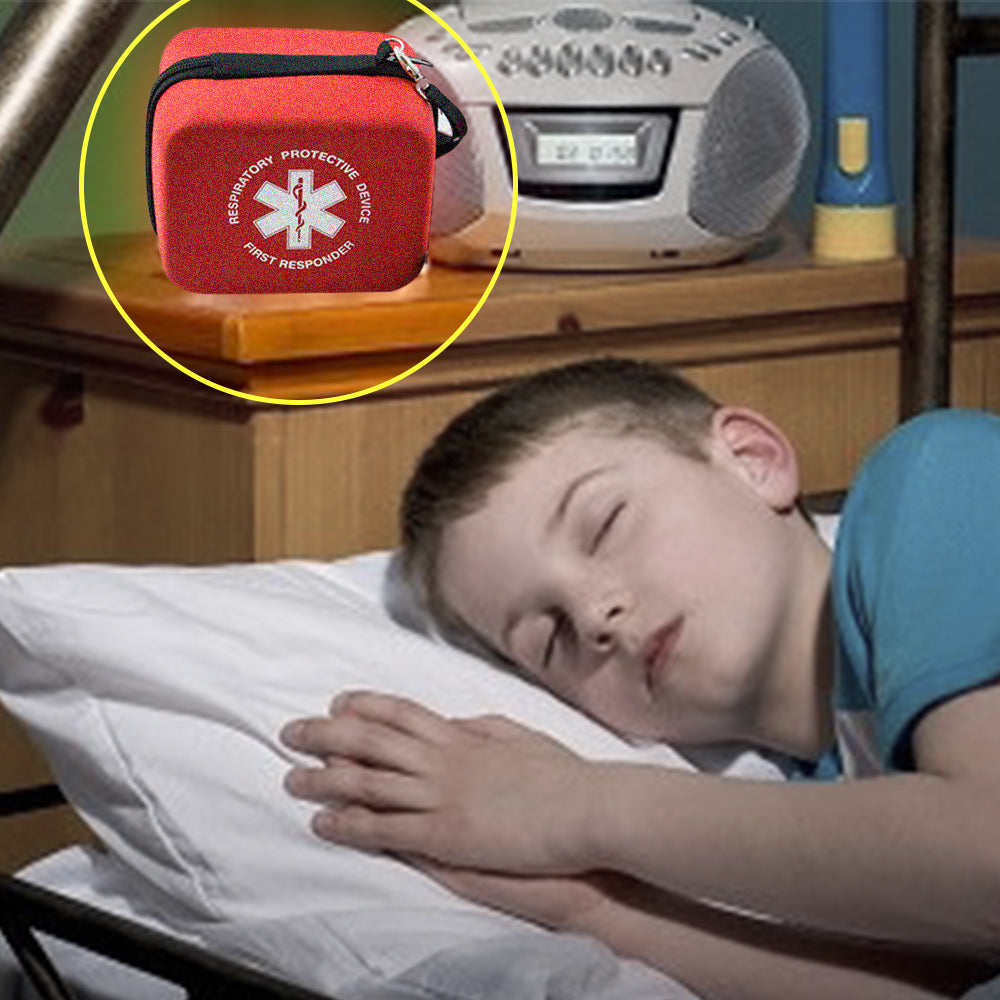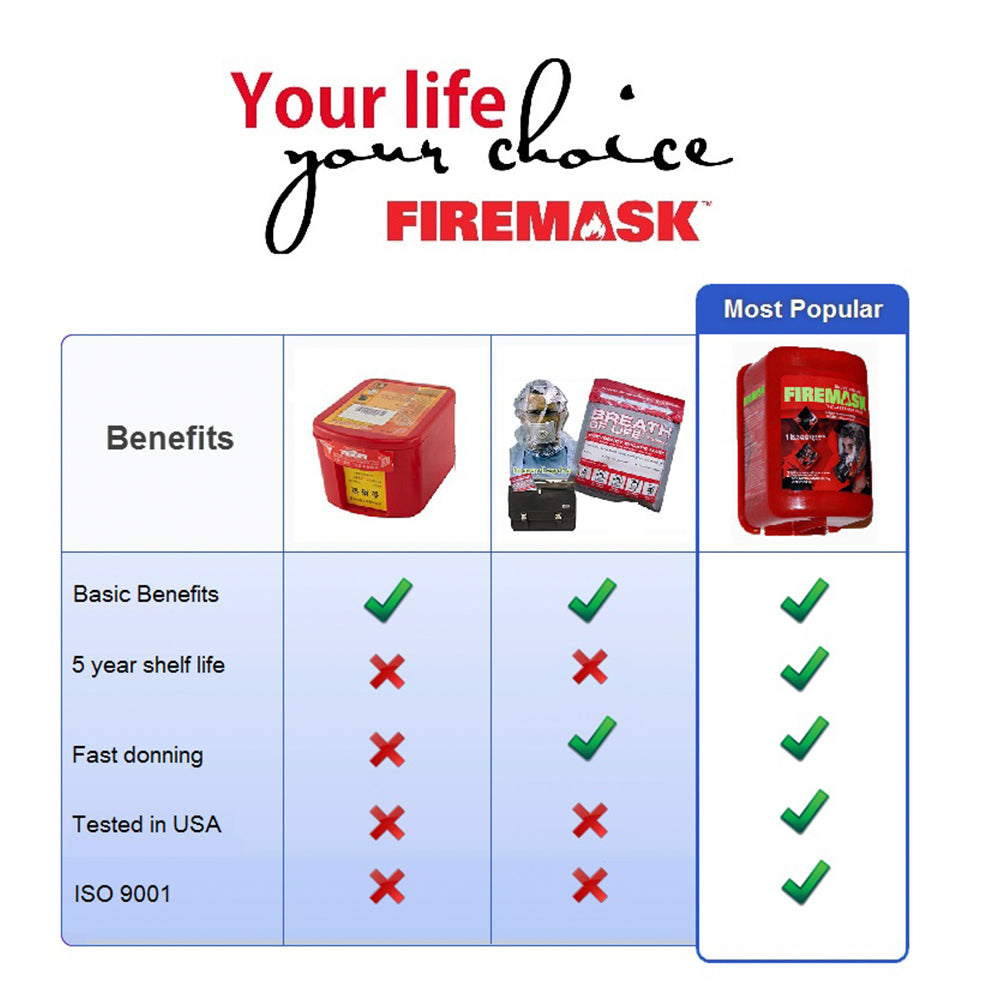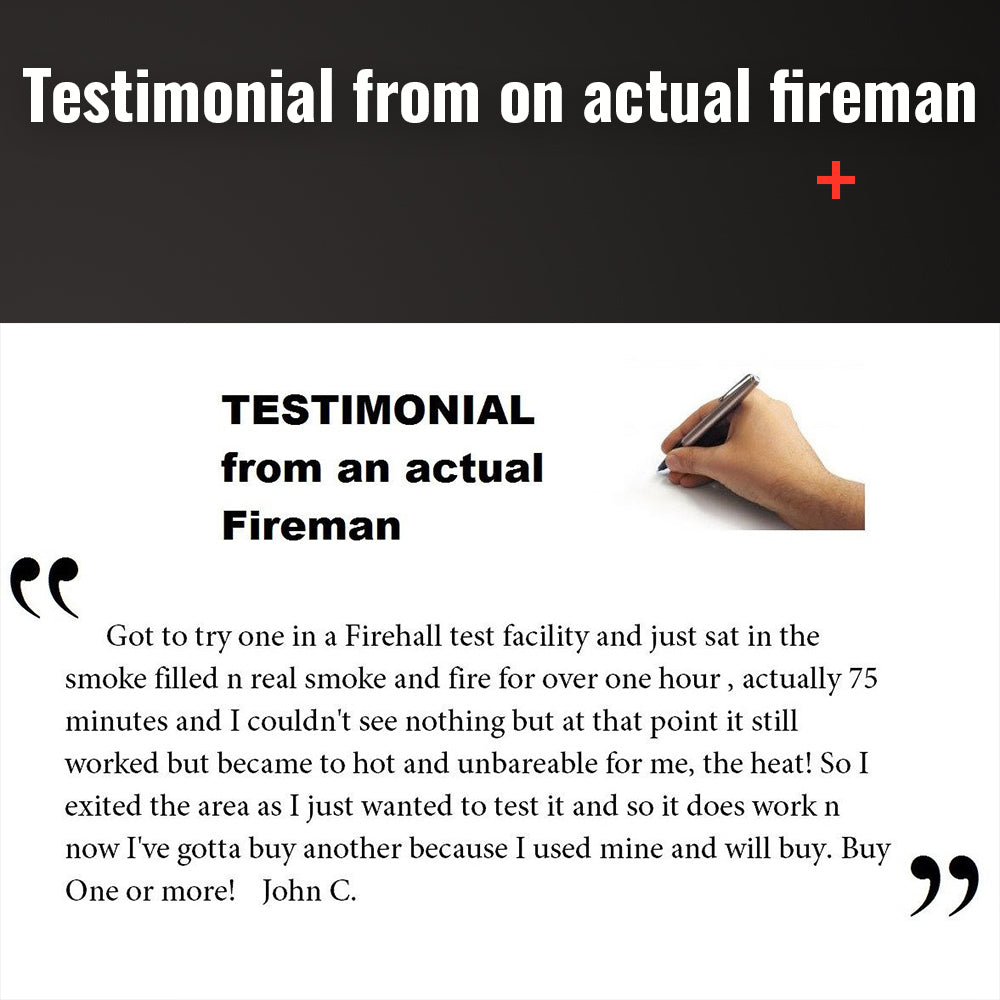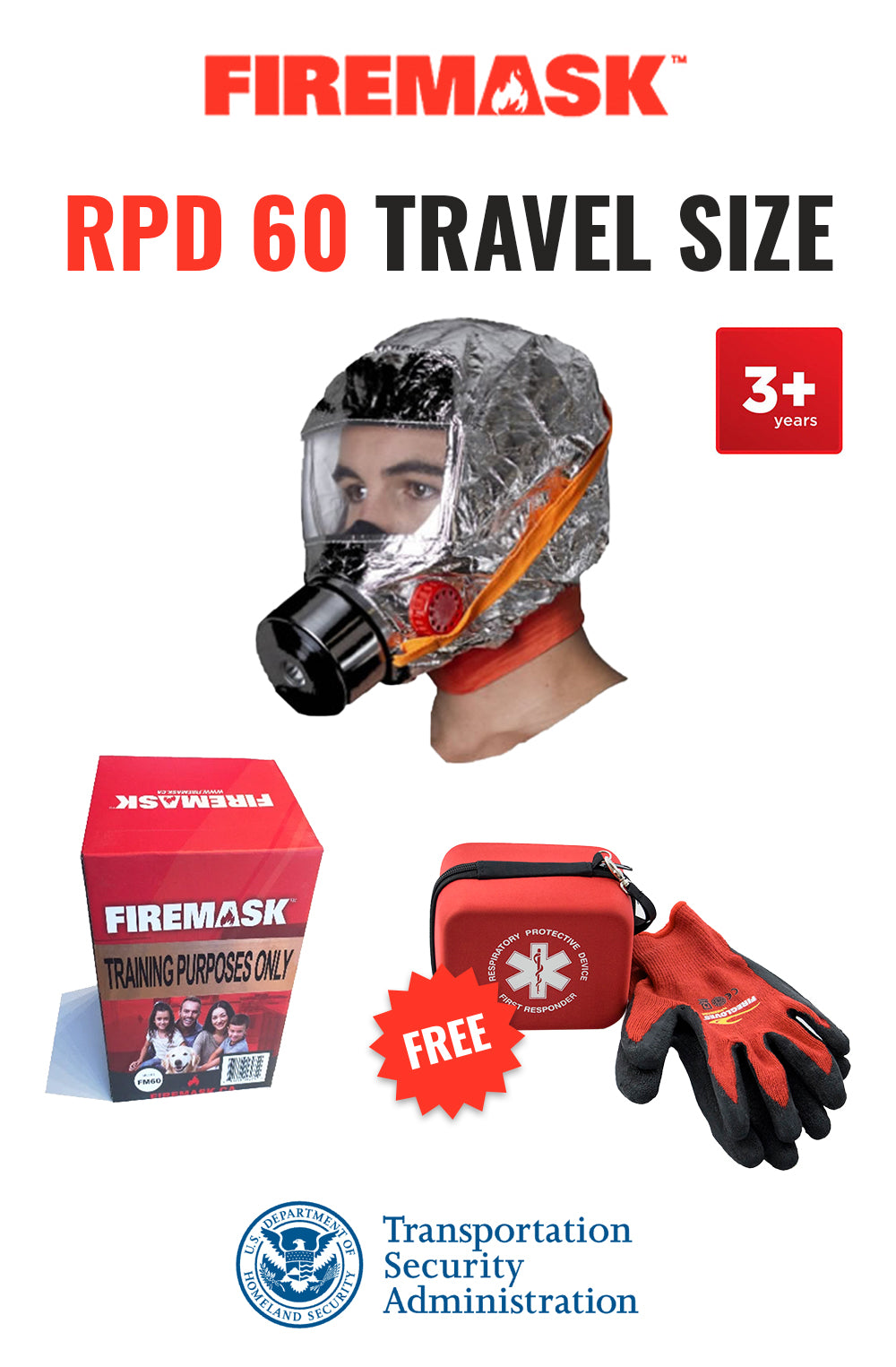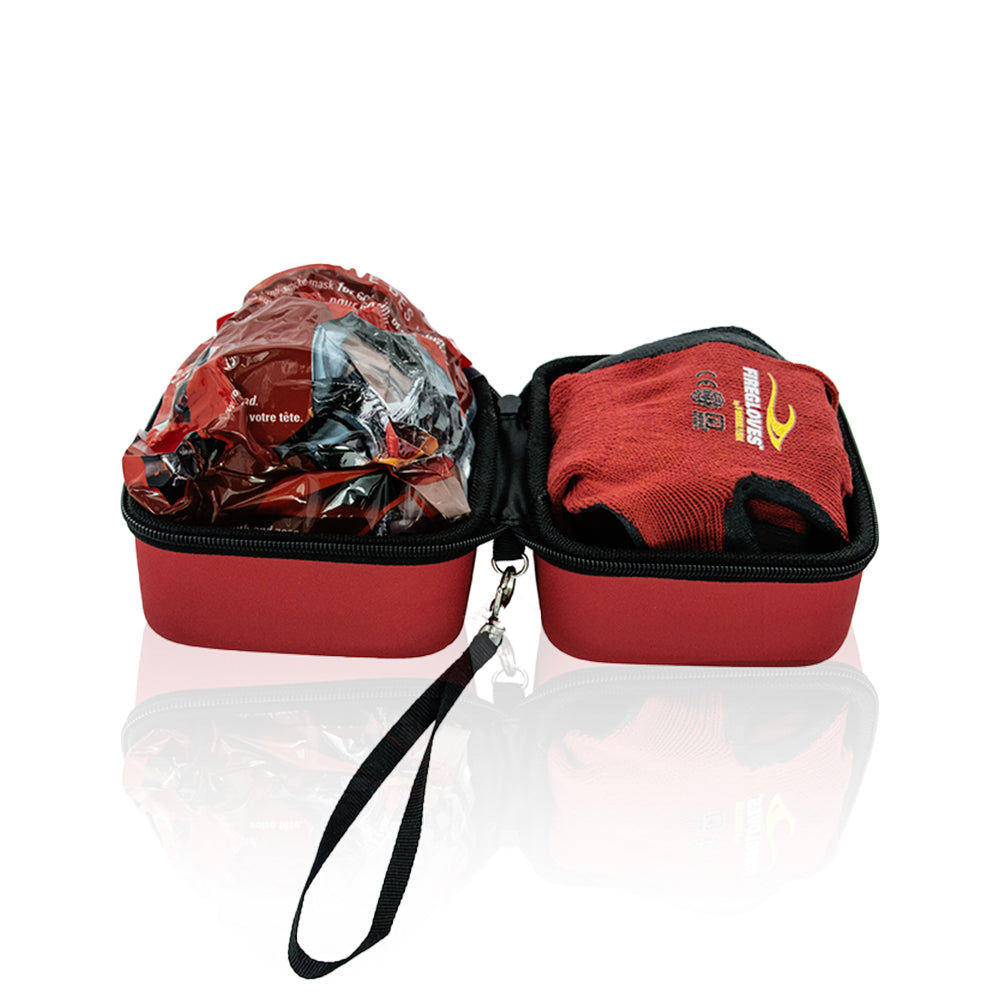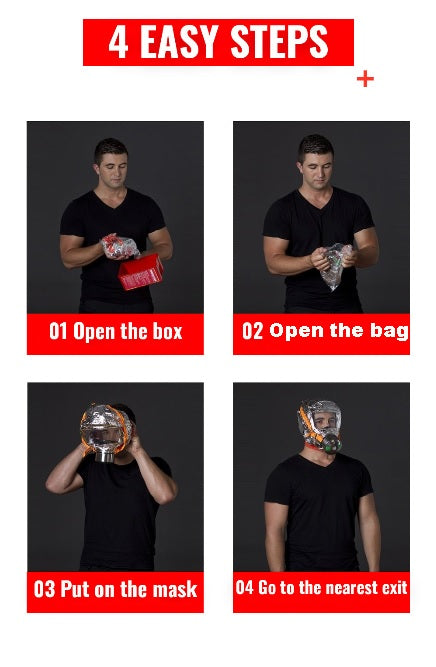 Anti-Smoke Mask
FIREMASK RPD60 with FIREGLOVES.
60 Minute Emergency Smoke Mask for Children and Adults Get Peace of Mind Now! Comes with Firegloves and a carrying case. Would it take more than 3 minutes for everyone in your home or office to leave your building in case of fire?
Do you believe a clear visor is critical to finding a safe route out of a burning building? 
Are you looking for a mask that has been tested? We invested over 85K $ for testing at a laboratory in California Introducing the Firemask Lifesaving Mask! Firemask will give you ONE HOUR of breathable air when you need it most critically.
Neoprene band adapts to small and large necks;  Polycarbonate visor ensures clear visibility;
Can be wall mounted in strategic locations;  Clear instructions on  plastic case;
Designed with care in Canada;  Conforms to ATSM Standard for Air-Purifying Respiratory Protective Smoke Escape Devices.
Brinks Armoured Services uses Firemask to ensure employee safety in case of fire.
So Be Sure to Click Buy Now!